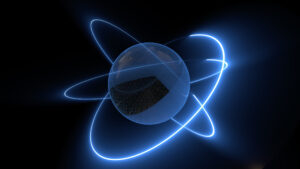 Technologies stemming from quantum phenomena offer a disruptive approach to fields ranging from computing to sensing to communications. The most far-reaching of these is in computing, where quantum computers would cause severe disruption in industries that rely on advanced computational modeling such as the pharmaceutical industry and internet security. While current fielded quantum systems are too small and noisy to challenge modern-day high-performance computers, the potential for quantum systems has become an increasing driver of research and development funding that is looking to bring closer to reality these game-changing technologies. This course will provide a high-level overview of quantum systems and their potential applications, including computing, sensing, and communications. It will then dive deeper into the potentially disruptive nature of quantum computing and the application areas where it will prove most beneficial. The course will describe the current state of the technology, what currently limits quantum computers from reaching their true potential, and the opportunities that currently exist. Interspersed throughout this course will be a framework for analyzing disruptive technology and a description of how to apply that framework to various classes of quantum systems, applications, and design considerations for quantum technologies.
By the end of this course, you will be able to:
Explain the impact of quantum systems on current technologies/applications.

Describe the state of quantum computing algorithms and their application spaces.

Apply quantum computing and innovation strategy to a specific problem in your business or organization.

Describe the fragility of quantum devices.

Identify key metrics of performance.
Who Should Take this Course